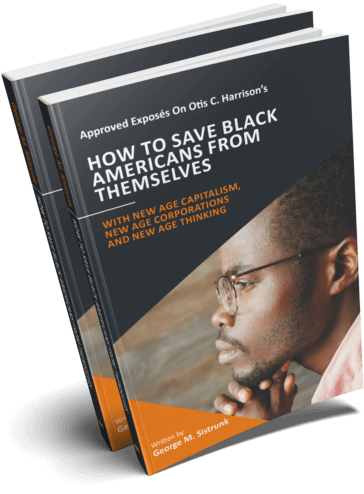 Book
Reviews
"I agree with most of these exposés. I find what George M. Sistrunk is talking here to be true in America, not only today, but in the many years that have passed. I highly recommend this book to all Black Americans of any socioeconomic background."
—Medhanie Afwerki

Literberry, Illinois
"This is the answer to the African Americans' socioeconomic underdevelopment. Most of us claim to be rising in status but in reality, are still struggling on a daily basis. This book needs to be known to all of the black people. It is now time that we rise up and not fall prey to our own pitiful 'victim' and 'slave' mentality."
—Agnes T. Maize

Memphis, Tennessee
"If we only have the right mentality to succeed in life, poverty would not have been prevalent among our people. This book holds so much knowledge and information that would transform many lives in Black America. This is it. This is the big opportunity to progress."
—Yohannes Ambessa

Hickory, Pennsylvania
About the
Book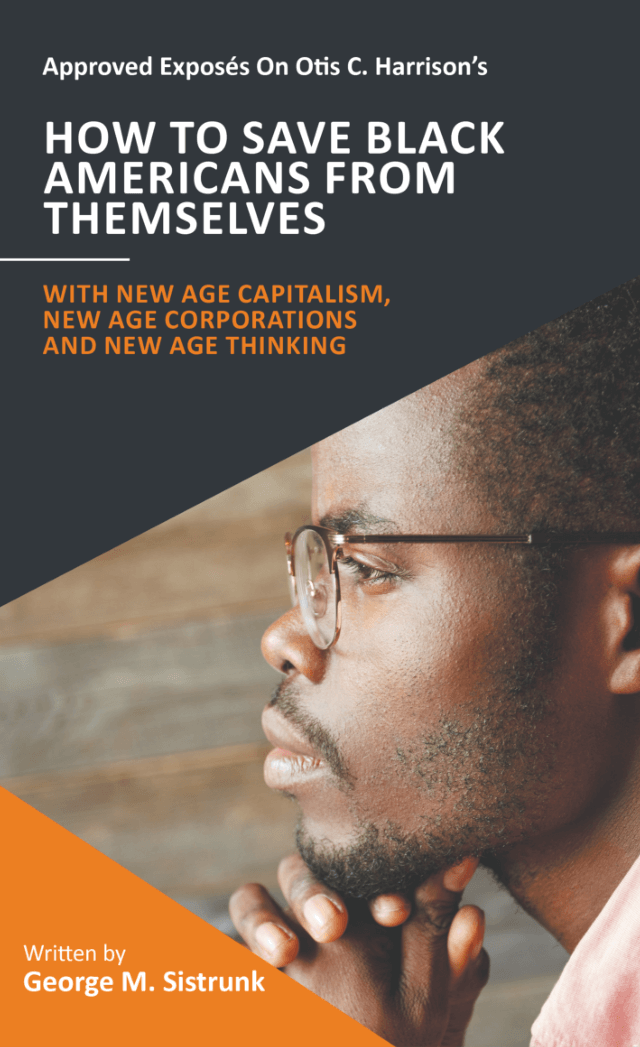 The Black population has been spending all their money on non-asset producing products as observed by George M. Sistrunk and his partner Otis C. Harrison and see this as one of the reasons of the economic failures of Black Americans. This led to the conceptualization of a practical approach to overturn this socioeconomic condition they experience.
How to Save Black Americans from Themselves is an exposé of Black American's bad habits in terms of financial management, leadership, political alliances, and philosophical belief systems. It also presents Sistrunk and Harrison's strategy to treat these adversities, which they call New Age Capitalism, a system which financial resources are pooled to fund an enterprise that is capable of creating a massive improvement on the current condition the Blacks are facing.
To reinforce this idea and to ensure its success, the pair also introduced a way for the people to empower themselves through developing a proper mindset. They call this the New Age Thinking. They realized that one's own mindset is the greatest obstacle to success and not the predominantly believed 'racism' and 'inequality'. This mindset will allow people to live more productively each day and improve their status that can be passed on to the future generations.
Excerpts
New Age Capitalism is the only viable method that can create over 100 New Age Corporations out of the billions of dollars that Black people have been spending on non-asset producing products and/or services over the past 53 years and put the absolute control of the corporation in the hands of Black people.
---
The billions of dollars Black people are spending do not and will not come from Intelligent Black Society or from Black owned industries. It can be safely said the overwhelming majority of it comes from White America.
---
The problem in Black society is not a lack of money, it's massive mismanagement of what money and financial resources we do have, Inept and incompetent leadership, misguided political alliances, unproductive and detrimental philosophical belief systems and a persistent lack of vision.
This book will be used for a fundraiser by ACDNAC